Cloud9Limo Airport Reservation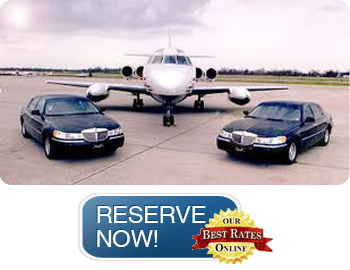 No matter how late or early the flight arrives, we will be there. We track all flights, whether private or commercial, with a satellite flight tracking system. Arriving flights are automatically updated by our reservation software system, and then we automatically page your chauffeur a half hour before your flight touches the ground. Our chauffeurs are tracked every minute to ensure our customers prompt service.
On arriving flights, chauffeurs are expected to be at the airport by the pre-flight arrival time.
Of course, all of these luxurious limos and buses come with the amenities that you would expect including:
If you book reservations for other travelers in your company, please be sure to give them our "800-591-9499" number. If needed, they can contact us upon their arrival.
Cloud9 procedures for airport pick-ups are as follows:
A courtesy confirmation email will be sent 4 hours prior to the scheduled pick up time with all the details provided as well as the Chauffeurs name and phone number.(If any details are incorrect or need updating please contact 408-999-0999 immediately.)
Chauffeurs will meet at curbside on all arrivals unless a Meet & Greet is requested at the time of booking.
Chauffeurs hold an 8.5″ by 11″ sign that reads: "Cloud9″ followed by the passenger's name.
Upon meeting a client, Cloud 9 chauffeur will introduce himself/herself, offer to assist the passenger with his/her luggage, and confirm the destination.
Chauffeurs keep track of flight for any delays or early arrivals.
If, after all passengers on an arriving flight have deplaned, the chauffeur has not met his passenger, he/she will call/leave a voicemail to phone number that was provided. If the chauffeur is still unable to locate the passenger,Cloud9′s office will be notified, and the dispatching staff will attempt to call the contact name on the reservation or alternate contact as well.- Alternatively, if the passenger cannot find his/her chauffeur, we request that they call the toll-free number and inform the dispatcher that they cannot locate their chauffeur. The dispatcher will subsequently call the chauffeur on his/her cell phone.
Let Cloud9Limousine transport your employee, customers and business partners in a luxurious memorable limo to Airports in bay area, we will guarantee top quality service that you deserve.
Call us today at 1-800-591-9499, e-mail us at info@cloud9limo.com, or click here and visit our online reservation form.